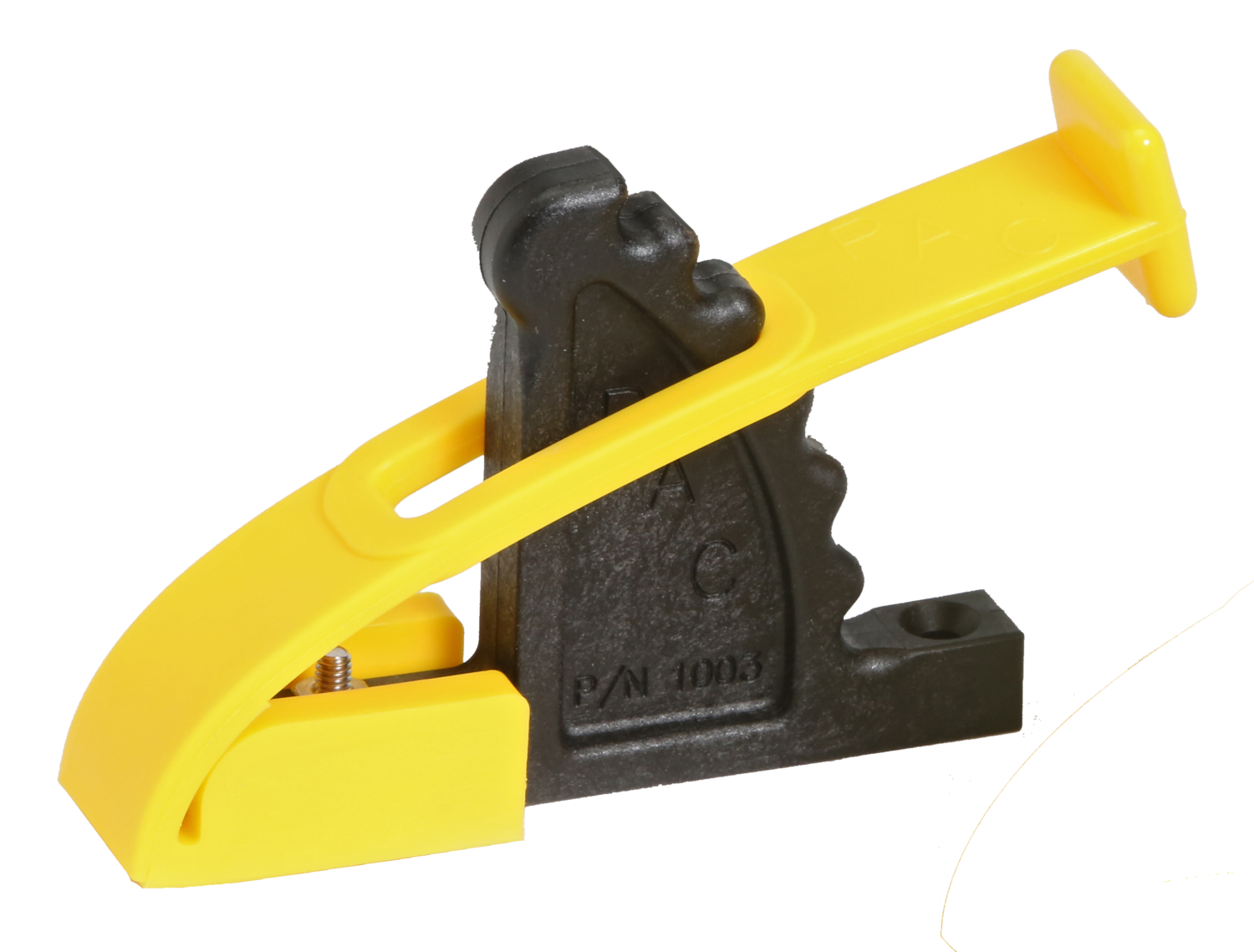 We have some important news! As of April, 2016, our popular Toolok (P/N 1003), is being discontinued – and replaced with a new and improved Toolok-HD (P/N 1003-HD). While the incremental locking profile remains identical, the mounting base is wider and more
stable – with the mounting holes to the outside rather than in-line. In addition, the handle is redesigned for easier grip and is integral with the lower tool mounting surface providing a more positive grip.
Form
The new bracket's chemical and physical properties are identical. Straps are available in Black, Yellow and Orange
Fit
The common-sized grip range remains identical (1/8"-1-1/2" dia.). The distance between mounting holes has been reduced from 2-7/8" to 1-7/8".
Function
The bracket is designed to perform the same functions – but, with improved stability and grip.
If you have any questions about this revision, please give us a call.